WISCAT information
On this page you will find contact information, helpful training documents, links for the WISCAT listserv and Google+ community, and the renewal information.
WISCAT Standard Guidelines
Resources for Libraries and Lifelong Learning provides leadership to Wisconsin libraries on resource sharing practice and procedures, and guidance on current and future policies.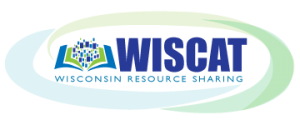 2019 WISCAT User Group Meetings
These meetings are useful opportunities to learn about upcoming changes to WISCAT as well as best practices and procedures. Please email dpirllill@dpi.wi.gov with suggestions for topics.
Wednesday, February 13, 10-11am
Tuesday, May 7, 11-12am
Thursday, August 8, 1-2pm
Friday, November 8, 10-11am
Possible topics include:
ILL best practices
Searching
Request Creation
Lending responsibilities
Request Manager
UX Admin
Cataloging
Patron Initiated requesting
Participant record
Residents of and visitors to the Northern Waters Library Service area have convenient access to quality library services that enrich the communities of Northern Wisconsin.
Northern Waters Library Service
3200 Lakeshore Dr E
Ashland, WI 54806
+1 (715) 682 2365
+1 (800) 228 5684
Hours:
Monday-Friday
8:00-4:00